Senior Editors
These professionals have significant book editing experience and will help shape and/or complete your book.
Jennifer Hummer
Developmental Editing
Line Editing
General Fiction, Young Adult & Middle Grade Fiction, Women's Fiction, Romantic Comedies, Memoirs, Fantasy
Jennifer is an award-winning author and screenwriter. Her novels have been published in both English and German, and optioned for film. Jennifer is a freelance editor, a ghost-writer, and a script analyst...
Joyce Jacobo
Line Editing
Children's Books, Middle Grade Readers
Joyce has a soft spot in her heart for children's literature, finding it an especially creative genre that entertains and gets younger audiences interested in reading. One of her fondest memories as an editor is helping to edit and proofread Brooke Hampton's Enchanted Cedar, an illustrated children's book...
Anita Lock
Developmental Editing
Line Editing
Popular Fiction, Historical Fiction, Speculative Fiction, Mystery, Thriller, Crime, Paranormal, Fantasy, Magical Realism, Dystopian, Young Adult Fiction, Memoir
My topmost priority for editing is to help writers achieve their literary dreams. That is Anita Lock's aim when working with authors.Her fifteen-year experience started with...
Barbara Bamberger Scott
Line Editing
Nonfiction (religion, biography, sociology, self-help, philosophy, memoir), Poetry, Historical Fiction
As an award-winning wordsmith and lifelong student of language, Barbara has been editing, reviewing, critiquing, authoring and co-authoring books for more than twenty years.After receiving professional training in the art of editorship, she launched a writing website...
Mihir Shah
Developmental Editing
Line Editing
Poetry, Spiritual, Self-Help, Business, Memoir, Young Adult, Mystery, Romance, Fantasy, Science Fiction
The word is humanity's heartbeat. Over the past two decades, Mihir has lived by this unyielding belief, writing and editing content including, but not limited to poetry, press releases, book reviews, op-ed articles...
Junior Editors
These professionals have signficant editing experience, often in shorter works, and they seek to expand their book editing portfolios.
Carolyn Davis
Developmental Editing
Line Editing
General Fiction, Nonfiction, Historial Fiction, Series Fiction, Children, Middle Grade, Young Adult, Fantasy Mystery, Business, Memoir, Sports, Humor, Research
An editor and proofreader for several years, Carolyn has edited/copyedited manuscripts, dissertation, and academic theses for publication...
Yuliya Geikhman
Developmental Editing
Line Editing
Adult, Young Adult, Middle Reader, General Fiction, Adventure, Thriller, Horror, Mystery, Humor, Speculative, Magical Realism
Yuliya has been writing online since 2009 and editing professionally since 2018. Along this journey, she's had the pleasure of tackling an incredibly diverse range of topics, from the...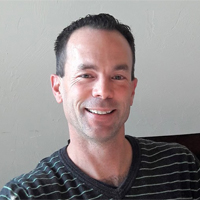 Mark Heisey
Developmental Editing
General Fiction, Literary Fiction, Poetry, Fantasy, Science Fiction, Adventure, Children and Young Adult Fiction
Through many years of teaching English and writing in high school and college, Mark has honed his editing skills to help author's write with clarity and confidence while engaging the audience with strong stories....
Jordana Landsman
Developmental Editing
Literary Fiction, Memoir, Business, Politics, Thriller, Suspense, Poetry
A professional writer and editor with nearly thirty years of experience helping writers move their work from idea to draft to finished product.
Jordana loves story. As a little girl, she went to sleep each night listening to narrated golden book fairytales...
Yousra Medhkour
Developmental Editing
Line Editing
General Fiction, Fantasy, Science Fiction, Young Adult Fiction, Historical Fiction, Travel, Health and Fitness
As a book nerd and word lover, Yousra spent over the past eight years studying English and the craft of writing. She has a Post-Graduate Certificate in Publishing ...